Level 10 Leadership
Unlock your full potential
Are you tired of facing constant challenges in your business, such as low sales, high turnover, and overwhelming stress? It's time to take a closer look at your leadership skills because, believe it or not, all of your problems are downstream from leadership and all of your victories are directly proportional to your ability to lead.

Welcome to Level 10 Leadership, where we believe that once you master the art of leadership, you'll find the solutions to nearly every challenge you're currently facing in your business.

What you'll gain from this course:
Mastering Time Management:

Design your days instead of reacting to them, allowing you to take control of your time and maximize productivity.

Creating Balance:

Develop a routine that not only benefits your business but also enriches your personal life, enabling you to achieve harmony and fulfillment.

Empowering Leaders

: Learn to conduct meetings that foster self-managing leaders, ensuring your team operates efficiently even in your absence.

Streamlining Systems

: Simplify your technology, policies, and systems to eliminate unnecessary complexities and enhance overall performance.

Goal Setting for Success

: Set clear and actionable goals, and learn how to tie them to daily actions, propelling your business towards greater achievements.

Fostering Unity

: Align your team behind a unified purpose, creating a strong sense of camaraderie and shared vision.

Living Your Values

: Establish core values that guide your business's every interaction, fostering authenticity and trust among team members and customers alike.

Effective Delegation

: Master the art of delegation and build a culture of accountability, freeing up your time to focus on strategic initiatives.

Strategic Planning

: Develop a comprehensive plan and, more importantly, learn how to execute it effectively to achieve tangible results.

The 10 Simple Steps of Level 10 Leadership

: Discover how to tie it all together in 10 simple steps and make leadership part of your DNA.

With our carefully crafted approach, you'll gain the necessary skills to become a Level 10 Leader. We promise three clear stages, fifteen actionable tools, and ten transformative steps to make it all stick.

Are you ready to take your business to new heights with Level 10 Leadership? Enroll today and unleash your full potential.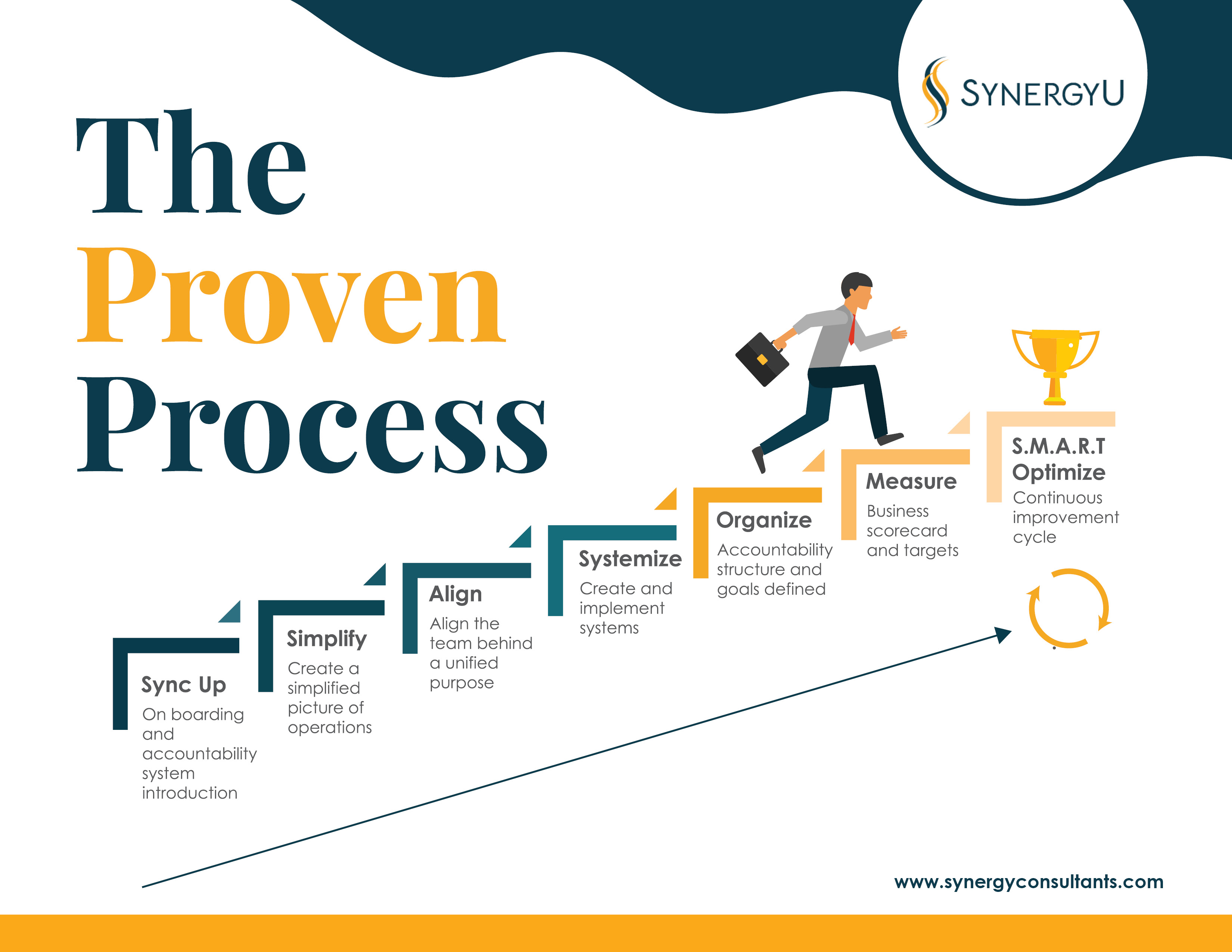 Stage 1: The Proven Process
Transformation doesn't come from books or courses. It comes from you changing how you think, act, and interact with the world around you. 


Buckminster Fuller said, "If you want to change people's thinking (and behavior), provide them with a tool, the use of which will change their thinking (and behavior)."


That's what you have here. A toolbox filled with simple and accessible tools for transformation that will lead you to what we call Level 10 Leadership. A systematic set of daily, weekly, quarterly, and yearly actions that will change everything about your profitability, your leadership, your culture, and your life.
We'll help you build the foundation for Level 10 Leadership using the first sequence pictured here, called the Proven Process.
Stage 2: The Continuous Improvement Cycle
This course is designed to show you how to build a cultural foundation of excellence with the Proven Process, then enter the Continuous Improvement Cycle (CIC).
The Continuous Improvement Cycle builds on the Proven Process to teach you:
How to set goals long and short term.

How project management works (planning and execution).

How to execute daily, and lead with accountability.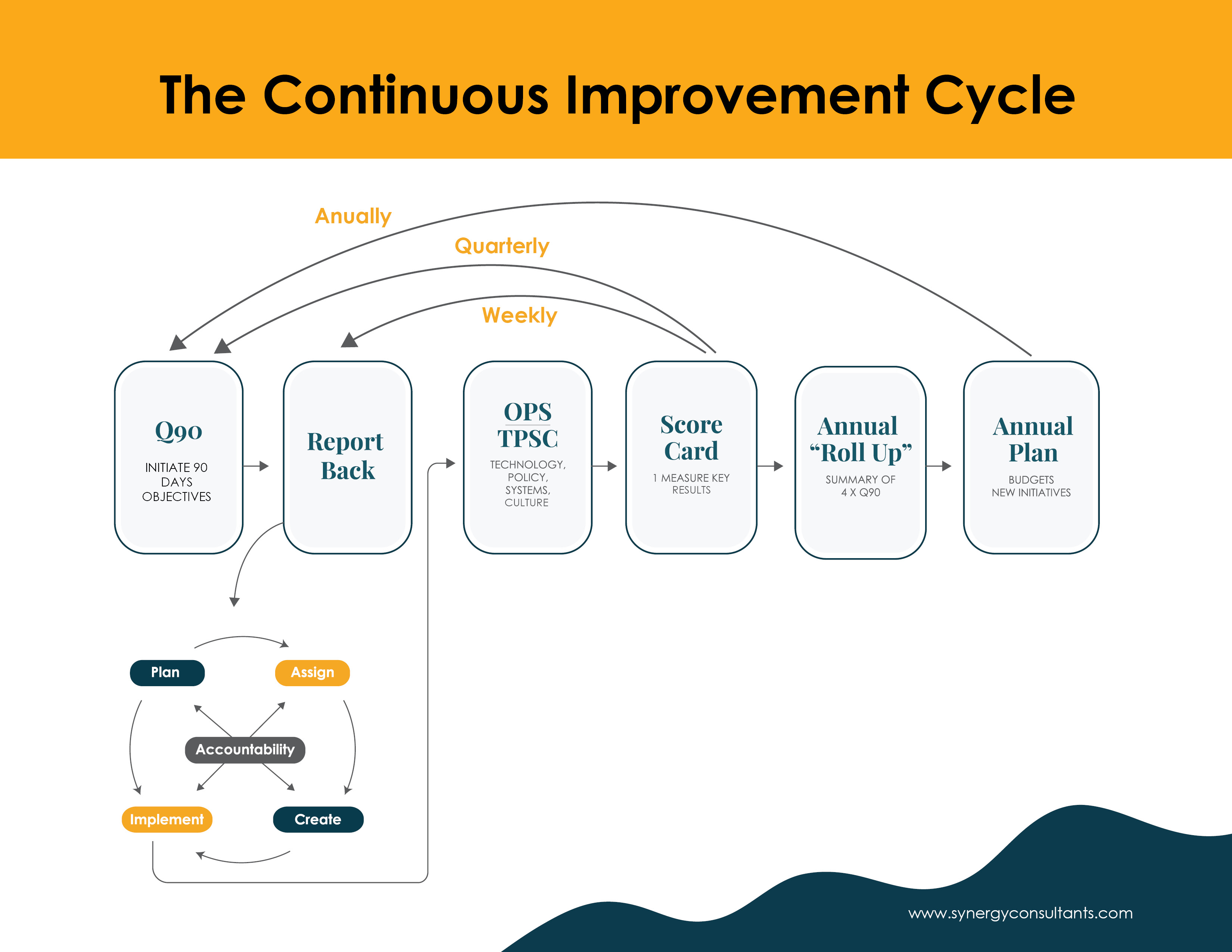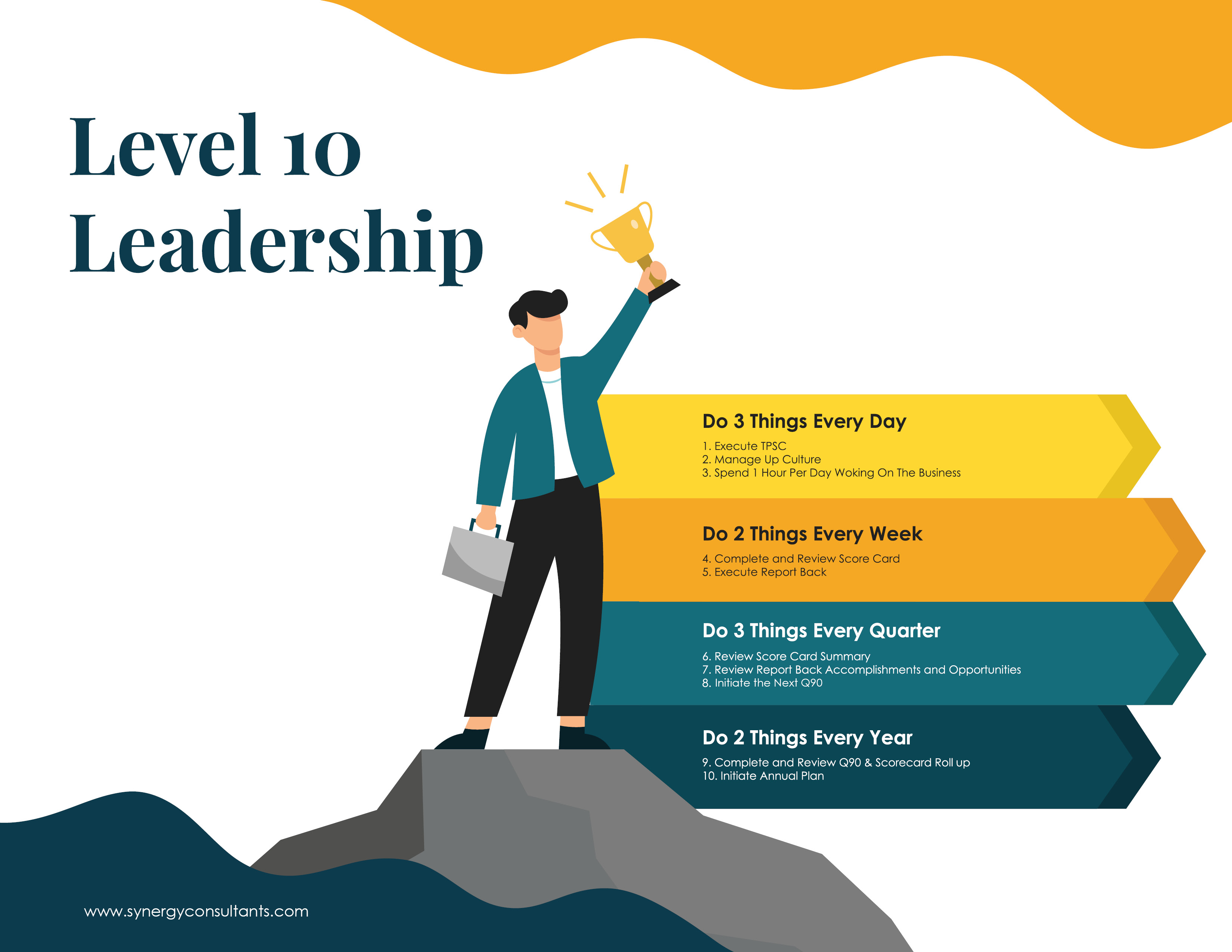 Stage 3: Level 10 Leadership

In the final lesson, you'll learn to integrate everything from the Proven Process and Continuous Improvement Cycle. This system will turn leadership, personal growth, and business development into daily habits, making you a Level 10 Leader. Lead with purpose, empower your team, and set your business on a path to continuous success. Join us now and embrace your future as a Level 10 Leader!